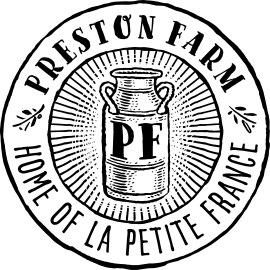 La Petite
CAFÉ AND SHOP
Operating from the same barn venue as the Karkloof Farmers Market.
OPENING TIMES: Wednesday to Friday: 0800 to 16h00, Saturday: 0700 to 14h00.
Sundays and public holidays: 09h00 to 15h00
BRING YOU OWN: We do not hold a liquor license but visitors are welcome to bring their own beer and wine
NO DOGS: The farm has its own resident dogs so we are unable to allow visiting dogs on the property.
PAYMENT: Payment can be made with Zapper, Credit Card or cash.
THE Farm Stall: We stock all the La Petite France cheeses and fresh-line products such as yogurt, butter, cream and cottage cheese. We also stock a selection of locally made products.
THE CAFÉ: The cafe is situated in our barn which is also the venue for the Karkloof Farmer's Market. A visit to the café will allow you to soak up the ambiance of the working dairy farm while enjoying a delicious, light, cheesy meal or a simply excellent cup of coffee and one of our homemade scones with our double thick cream.
GROUP BOOKINGS: We welcome large groups and are able to be flexible with our seating and catering arrangements.
CONTACT DETAILS: Cafe and shop mobile phone: 0631506099
Email: café@lapetitefrance.co.za
Address: The Barn, Preston Farm, 9 Karkloof Road (6 km's from Howick, Karkloof Farmer's Market)